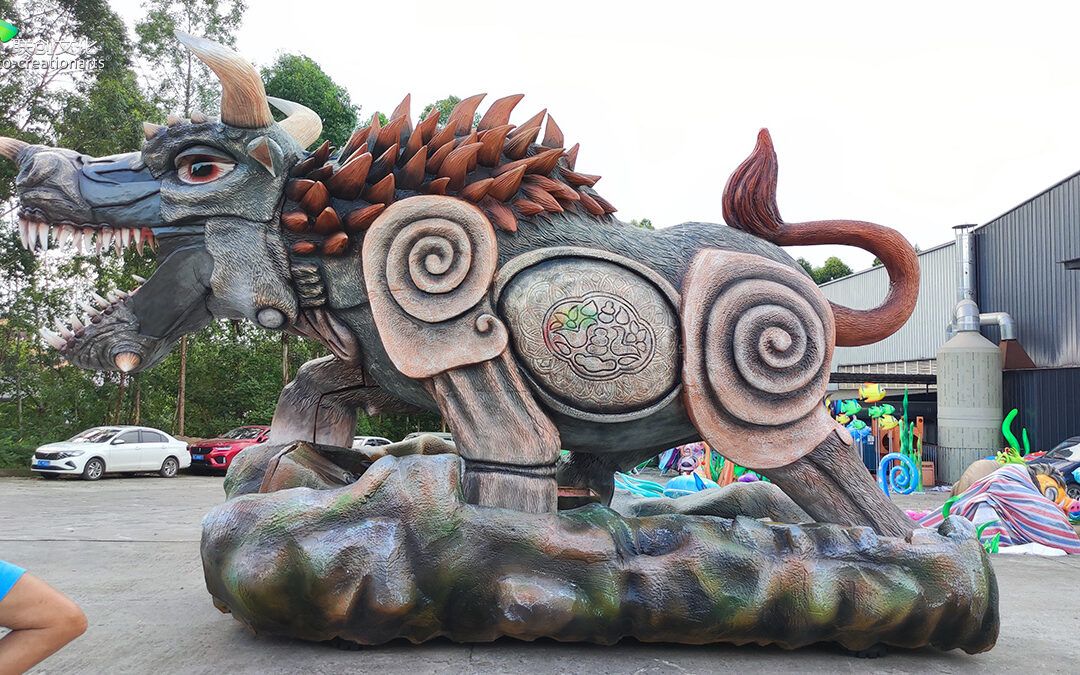 1、Firstly, we need the picture of products from the customer (or we can make a designation required by the customer), then mark the movement position of each part of dinosaurs or animals according to the pictures and the customized requirements.
Movement requirements: mouth open and close,
head left and right
eyes with blue and red light
smoke in the mouth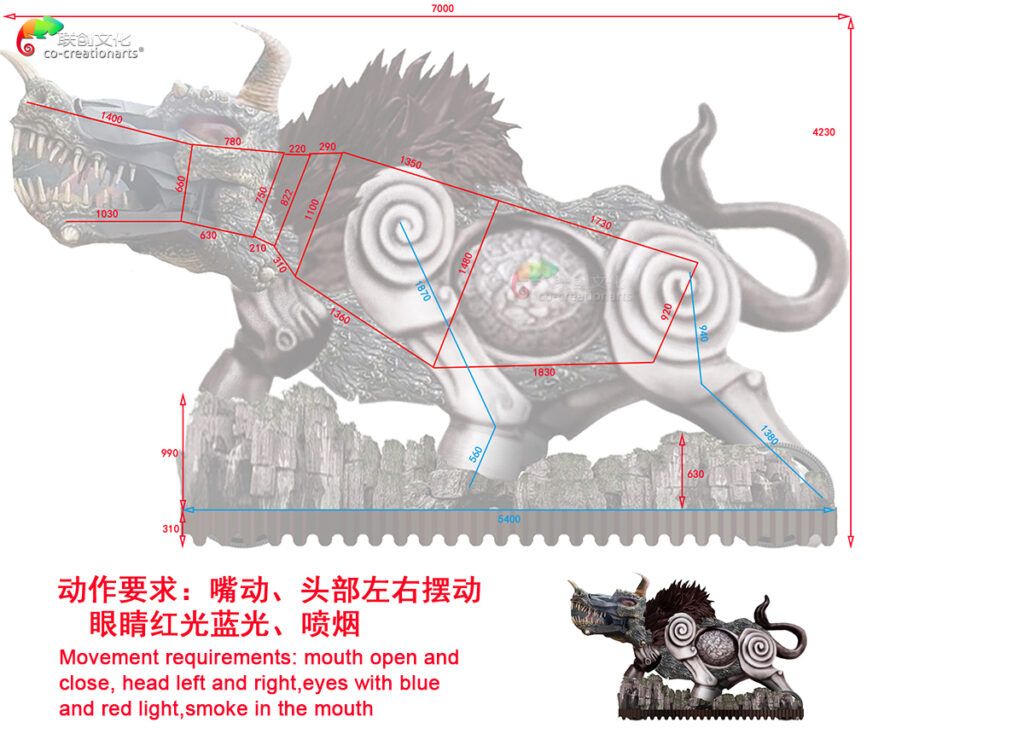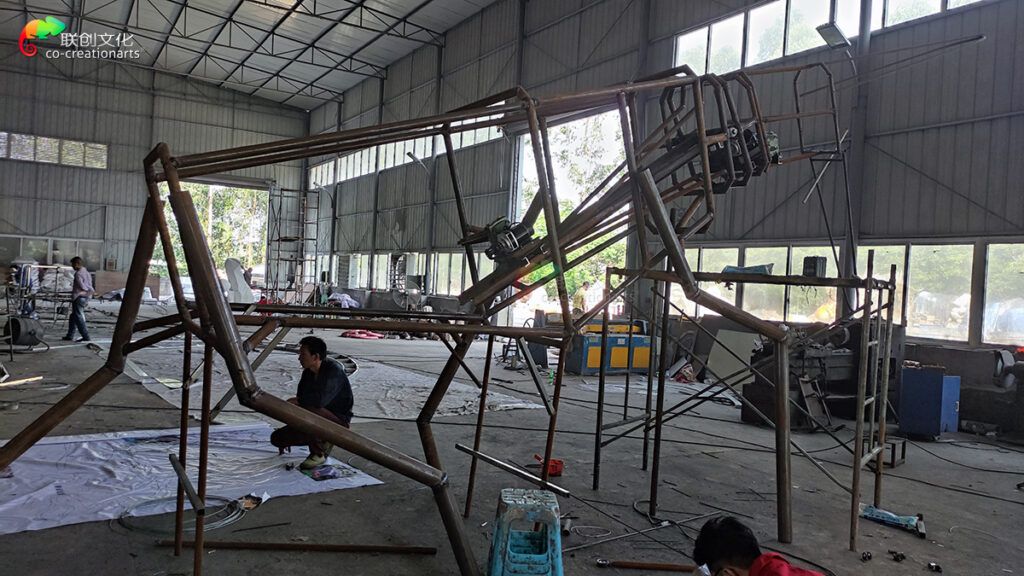 3、Make the contour strictly according to the picture provided, and make the muscle contour according to the various paleontological data.
4、The surface of the products are brushed with a thick layer of adhesive to enhance the durability of the products.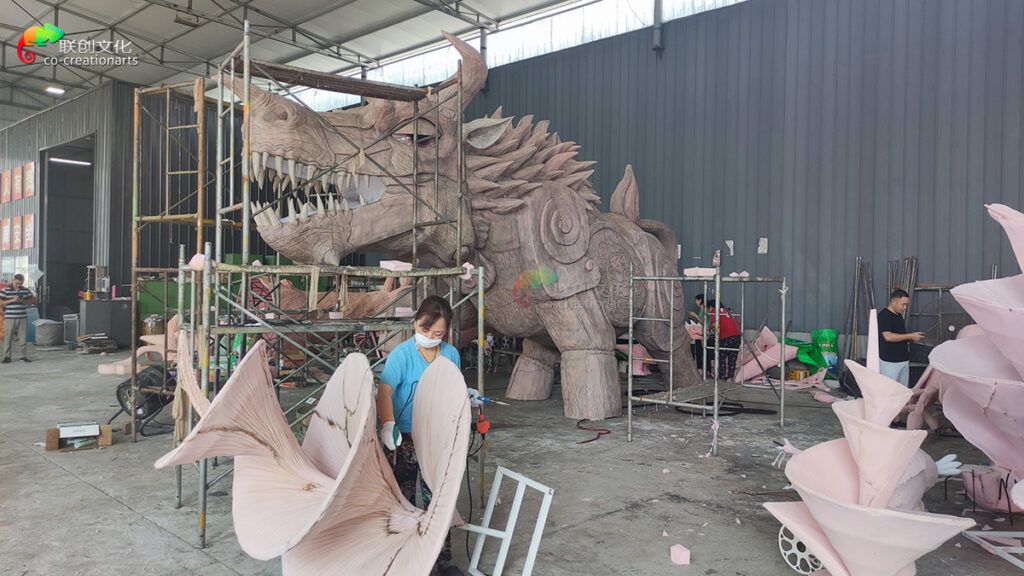 5、After all finished, we will test and debug the products.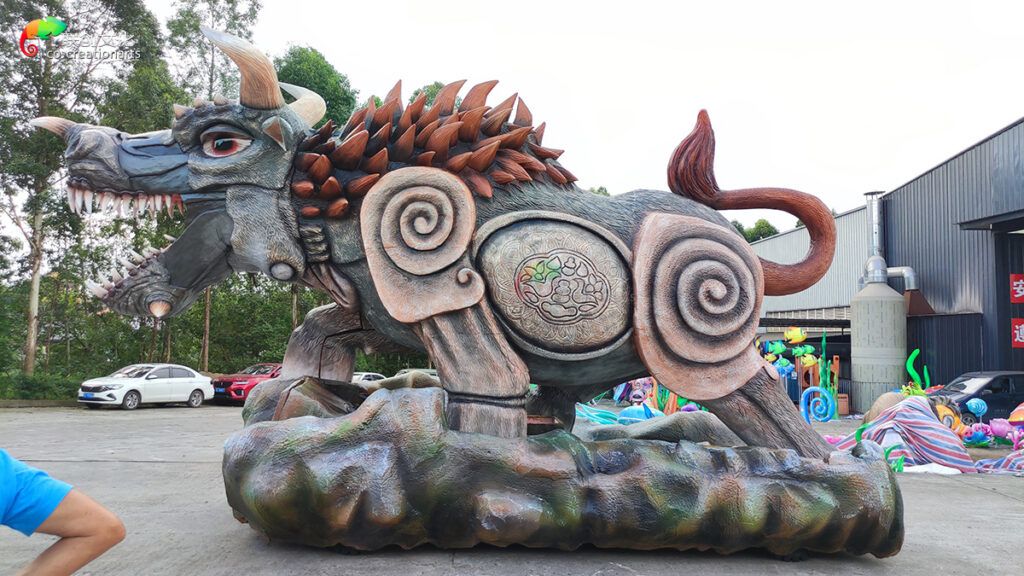 YouTube