Description
Light Weight Adult Walking Dinosaur Costume
Zigong Co-creation company was established in early 2014, which is located in the hometown of dinosaurs–High and New Technology Industry Development Zone, Zigong City, Sichuan Province, and it is an integrated technology enterprise specialized in emerging technology product design development,manufacture,sales and foreign exhibition,and focusing on research and development of animatronic dinosaurs, simulation animals and insects, dinosaur fossils and skeletons, artificial ancient plants,buried excavation field and walking dinosaur garment and other simulation products,and it has become a leading enterprise in the industry now.
Item number: CCDC-002
Movements:
     1 Eyes blinking automatically.
     2 Mouth open and close synchronized with sound.
     3 Head moving flexibly(nodding,wiggling, looking up and down-left to right,etc.).
4 tails waggling when running and walking, etc.
Sound: Dinosaur roaring and breathing sounds, which can be changed according to different performance
Control Mode: Infrared sensor, Remote control, Automatic, Button, Touch Sensing, Customized etc.
Usage:  Amusement park, theme park, museum, playground,city plaza, shopping mall and other indoor, adventure park, water park, zoo park, Cinema,Traveling exhibition etc.
Skin: Waterproof, Sunproof, Rainproof, Eco-friendly.
Power: 110/220V,AC,200-800W.
Color: Customization
Size: 3.5-4.2m in length or customed
Min.Order Quantity: 1 Piece
Monthly Production Capacity: 100 Pieces
Payment: T/T, L/C,Western Union,Credit Card.
Lead time: 10-30 days or depends on order quantity after payment.
Delivery Port: Chongqing, Shenzhen, Guangzhou, Shanghai, Ningbo,Qingdao,Dalian etc.
MAIN MATERIALS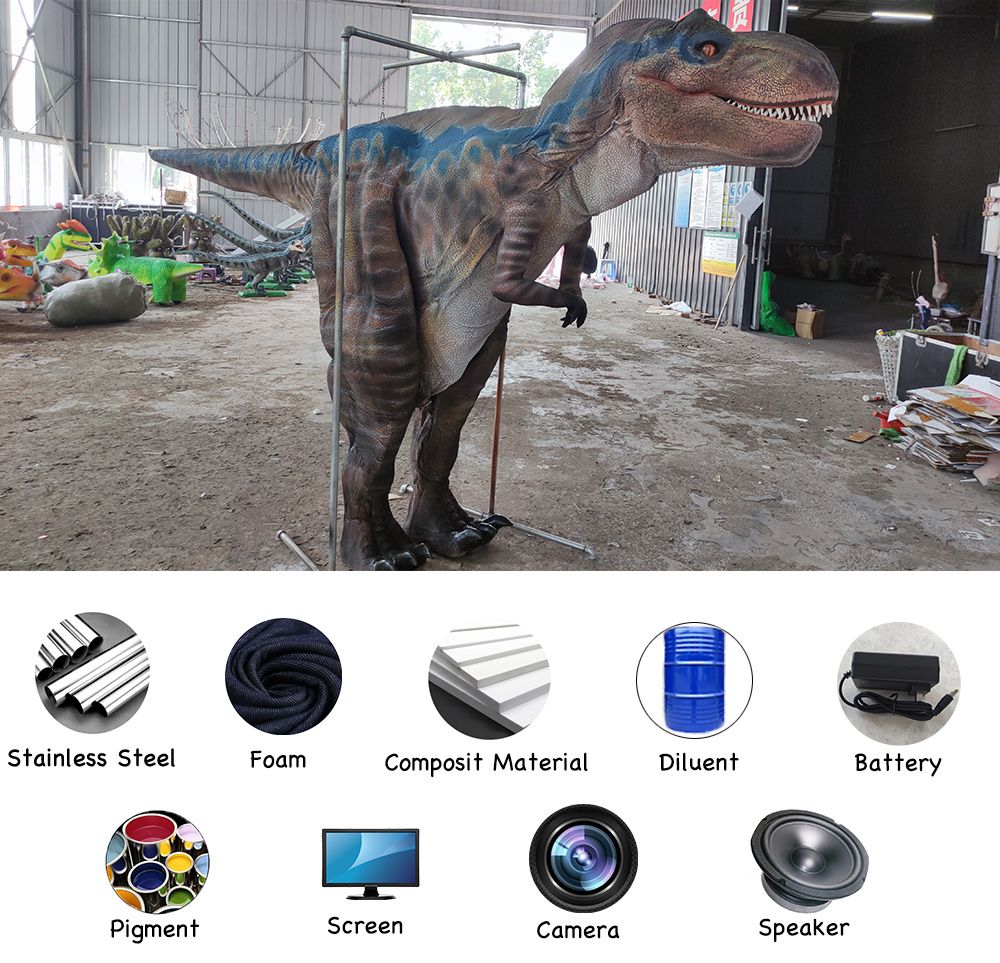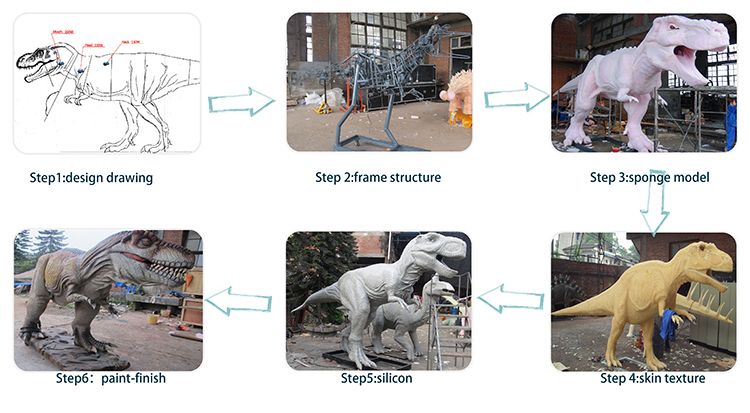 PACKAGING & DELIVERY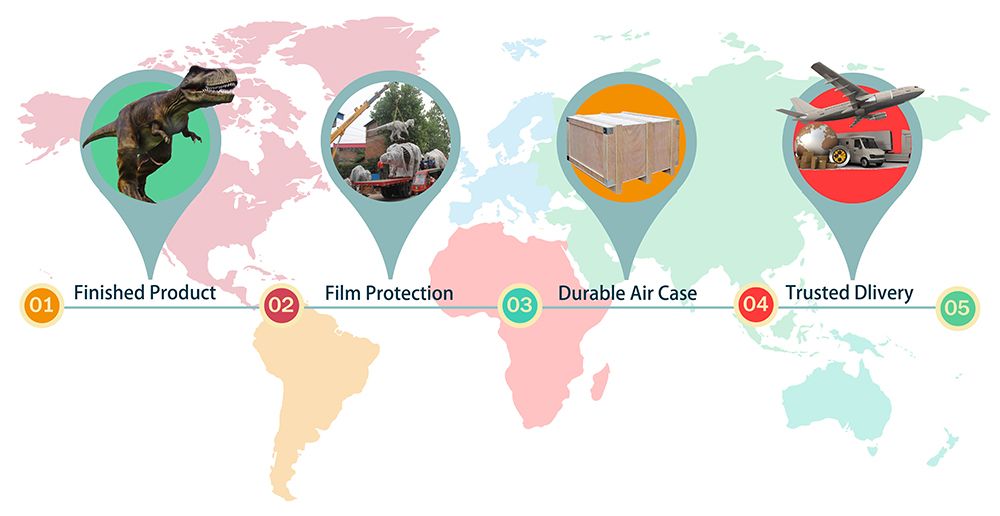 INSTALLATION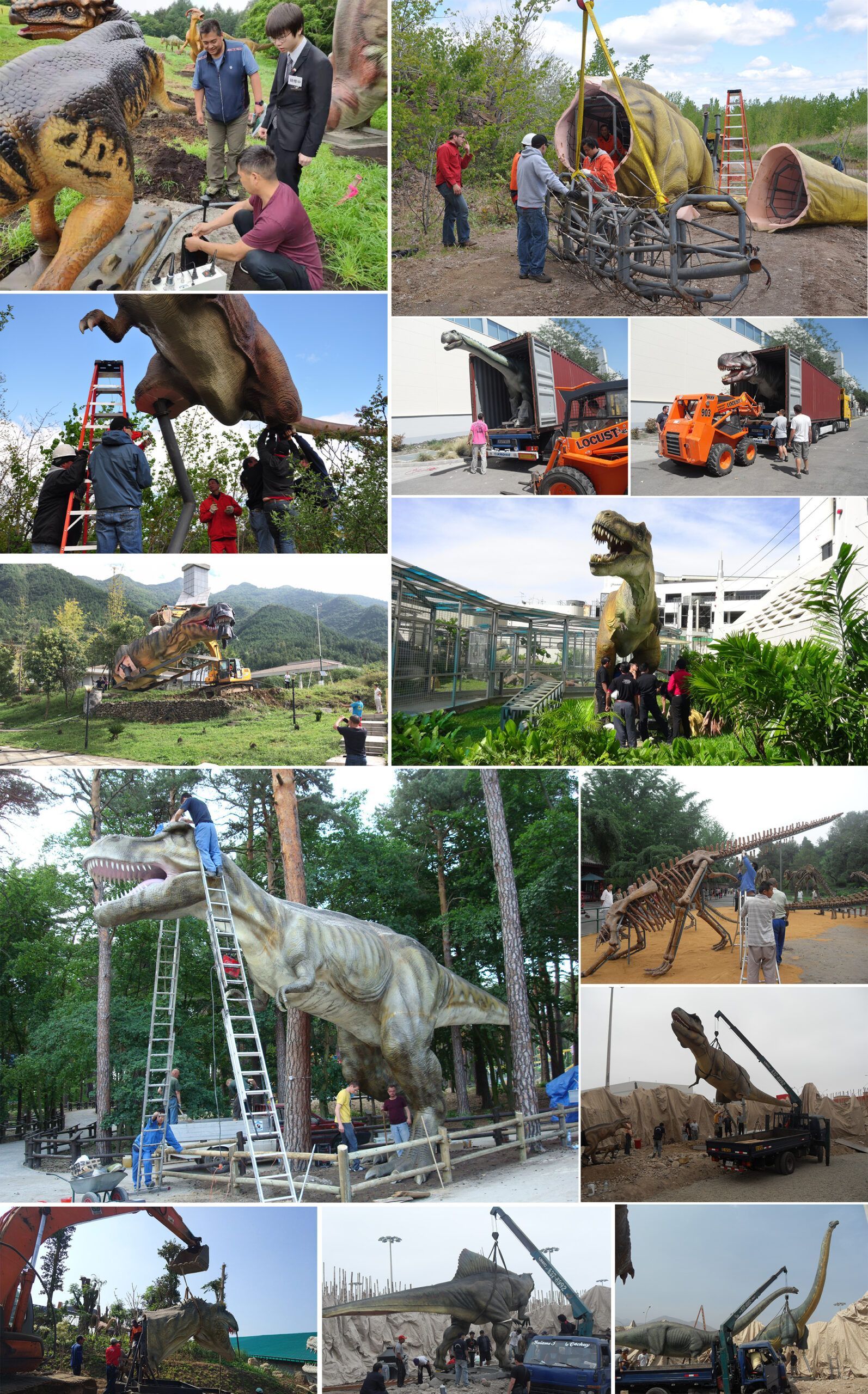 CUSTOMER RELATIONSHIP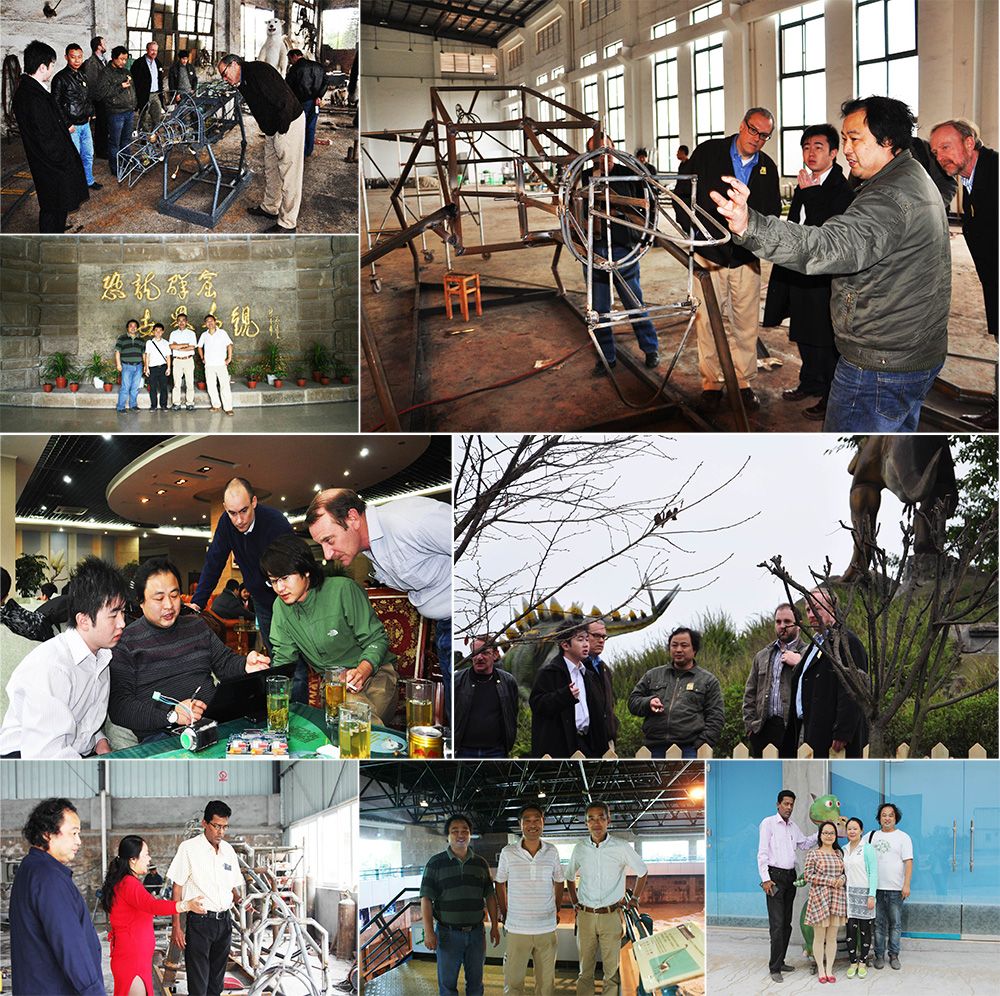 SUCCESSFUL CASE