Description
Realistic full size Giant animatronic Ornithomimus
Zigong Co-creation company provide all sorts of artificial dinosaurs high-quality product with reasonable price, all the product customer design accepted, If you have any specific inquiry let me know please .
Ornithosaurus was biped, with slender necks and legs, and had the ability to filter food. Its feeding habits were similar to those of Dr. Norell's chickenosaurus. Flamingos, weighing only 2 to 4 kilograms, would have had to filter at least 400 liters of water every day to maintain their activity.
Even if Ornithosaurus was a filter running day and night, it is difficult to find such a large amount of plankton in the river marshes of southern Alberta, Canada, the People's Republic of Mongolia, and Inner Mongolia of China, where Ornithosaurus are dense. If it did, it would have been seasonally variable, and it would have been almost impossible to maintain enough plankton throughout the year to feed the ornithiosaurs.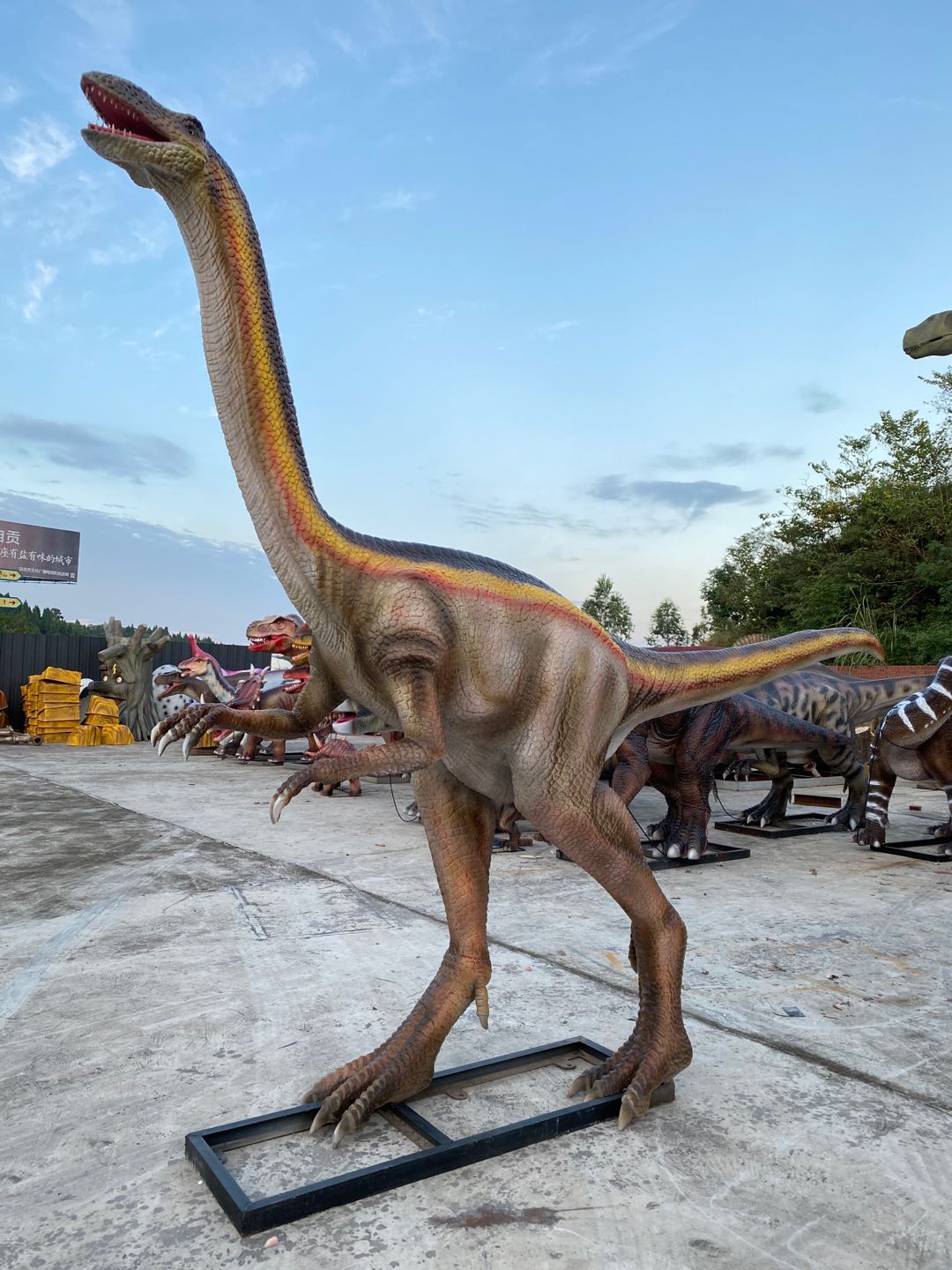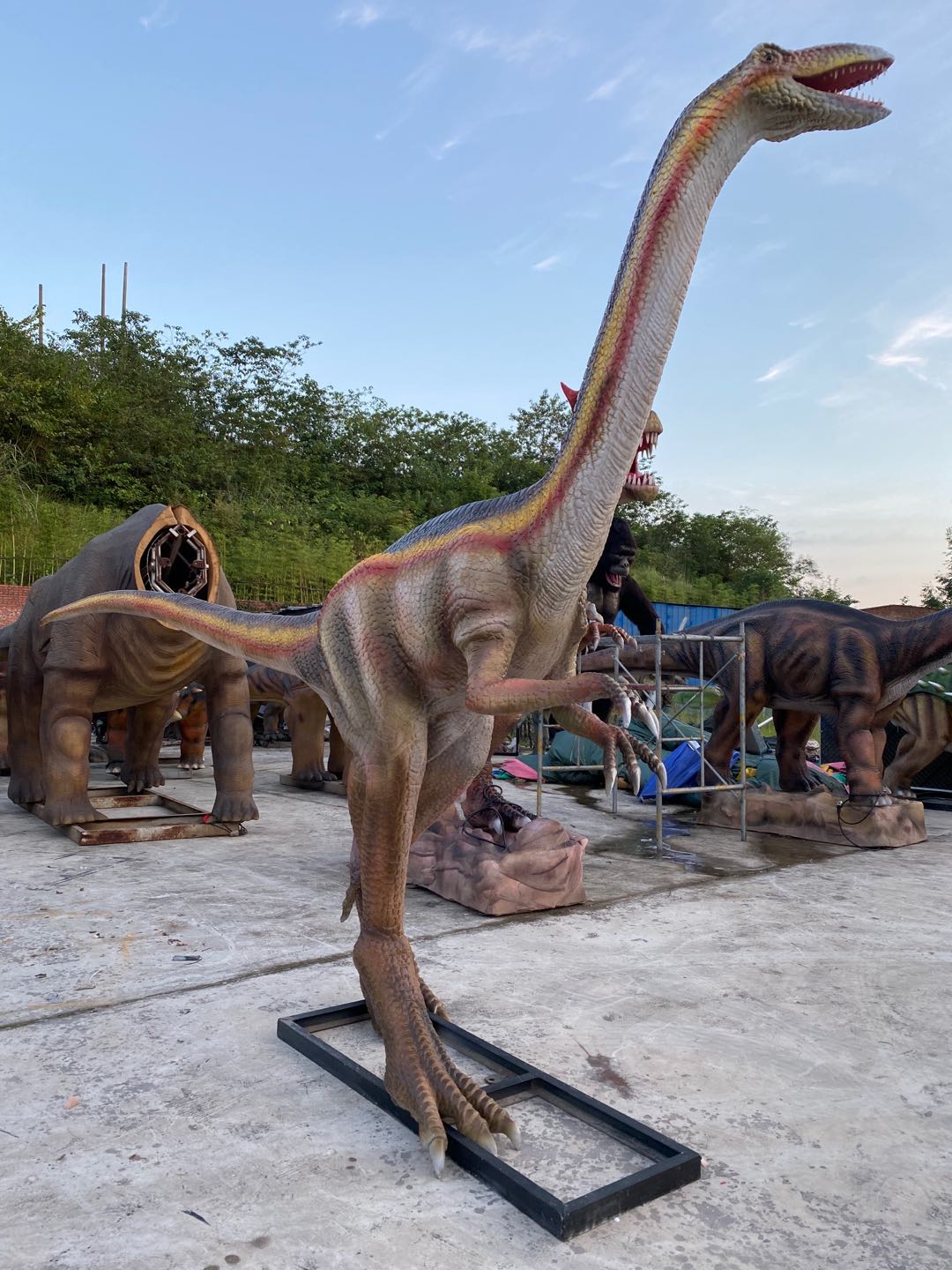 Item number: CCAD-012
Movements:
1 Mouth open and close synchronize with sound.
2 Eyes blink.
3 Neck up and down-left to right.
4 Head up and down-left and right.
5 Forelegs Move.
6 Stomach Breathing.
7 Tail swaying.
8 Front body up and down-left to right.
9 Water Spray. 10 Smoke spray.
11 Wings flap.
12 Tongue moves in and out.
Sound: Dinosaur roaring and breathing sounds.
Control Mode: Infrared sensor, Remote control, Automatic, Coin operated, Button, Touch Sensing, Customized etc.
Usage:  Amusement park, theme park, museum, playground,city plaza, shopping mall and other indoor, adventure park, water park, zoo park, Cinema,Traveling exhibition etc.
Skin: Waterproof, Sunproof, Rainproof, Eco-friendly.
Power: 110/220V,AC,200-800W.
Color: Customization
Size: Customization
Min.Order Quantity: 1 Piece
Monthly Production Capacity: 100 Pieces
Payment: T/T, L/C,Western Union,Credit Card.
Lead time: 10-30 days or depends on order quantity after payment.
Delivery Port: Chongqing, Shenzhen, Guangzhou, Shanghai, Ningbo,Qingdao,Dalian etc.
1、Firstly, we need the picture of products from the customer (or we can make a designation required by the customer), then mark the movement position of each part of dinosaurs or animals according to the pictures and the customized requirements.
Movement requirements: mouth open and close,
head left and right
eyes with blue and red light
smoke in the mouth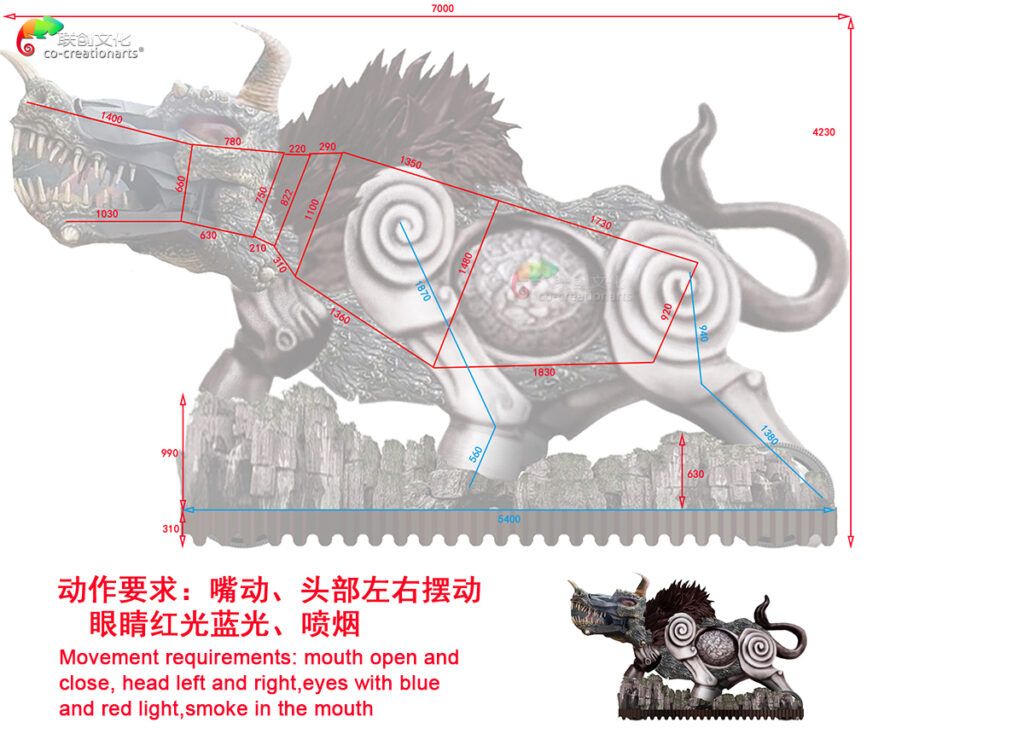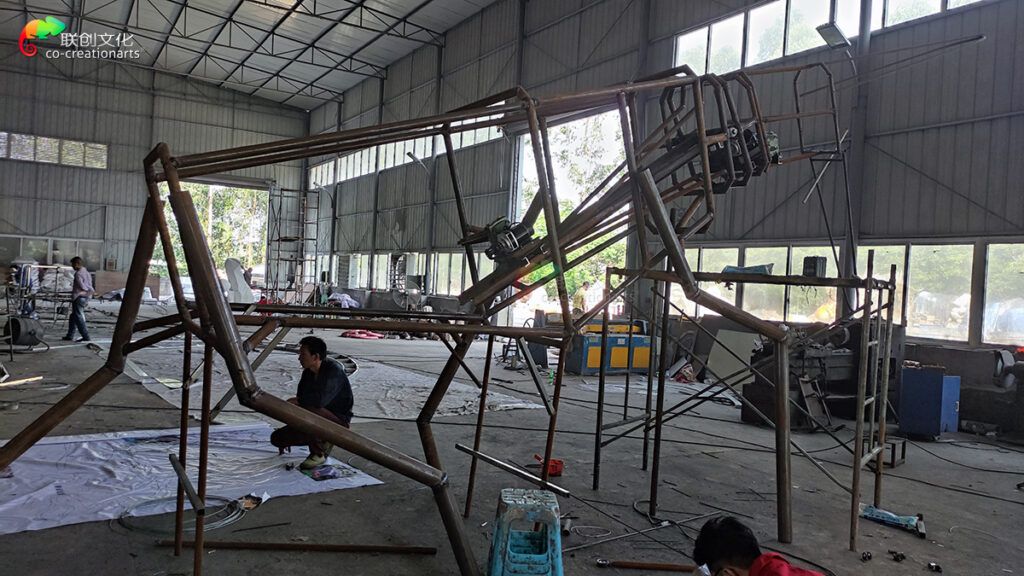 3、Make the contour strictly according to the picture provided, and make the muscle contour according to the various paleontological data.
4、The surface of the products are brushed with a thick layer of adhesive to enhance the durability of the products.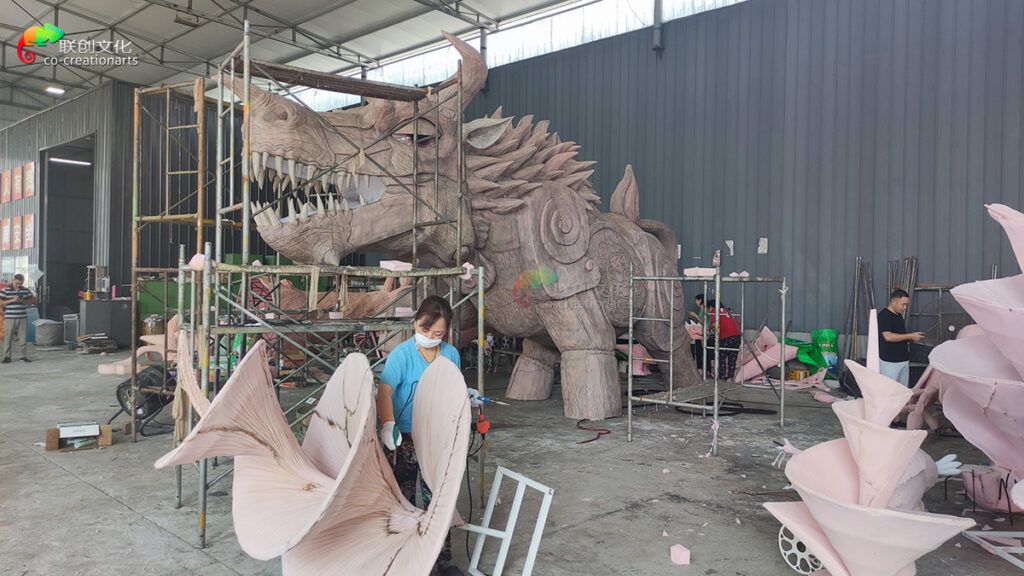 5、After all finished, we will test and debug the products.